I've always been one of those odd ones out. Always been the mom who preferred spending time with my kids, even if it meant fighting with them A LOT! And I do realize this doesn't always help to build a healthy relationship with them. But that's how it's been. And now with COVID-19 changing everything we're used to, including learning, I'm also the weird mom! The one preferring distance learning over sending her child to school. And I know so many moms are overwhelmed and suffering from this new way of doing things, but I'm here to show you the bright side of things.

Distance Learning Was Something I Needed
For the first time in SO LONG, I get to see my daughter for extended periods of time. If you know me, you know I work for long hours. My job is very different and active and requires me to be available for long hours sometimes. And as much as I appreciate it and love the opportunities for growth, this means I don't get to see Sally as often as I wish. But now I do!
Momducator
And for 2 years, I wasn't as involved in her learning as I thought I'd be. So for us, Distance learning, with me working from home, is giving us a chance to interact more. And this is the first time I get to take part in her learning. Explaining everything she finds difficult, and refining all information she's taking in. While some mothers think it's the teachers' responsibility to teach, I always preferred being involved. And this situation, her learning from home is kinda a dream come true for the anxious mom in me!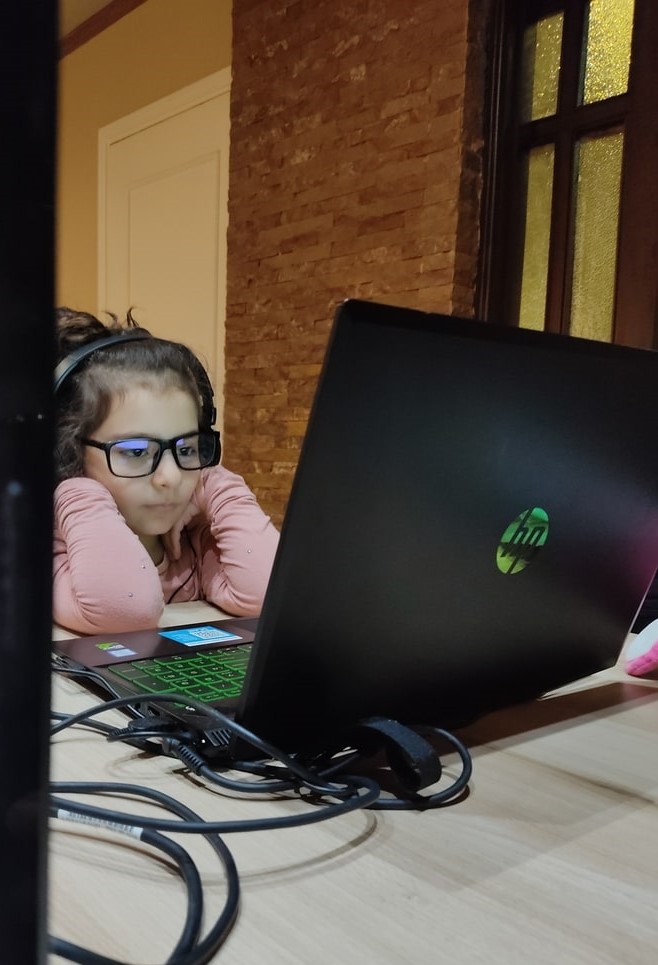 The Bus is NOT HERE
Although we still need to wake up relatively early, we're a bit more chill in terms of bedtime now. And this reduced the level of tension in the house by 50%, to say the least. Now she can stay up a bit late on days while sticking to the regular bedtime on school nights. PLUS, that crazy rush hour before the bus arrives to pick her up every day… Well, THANK GOD that's gone now! We wake up a lot more relaxed and have time to have breakfast and start our day feeling much better.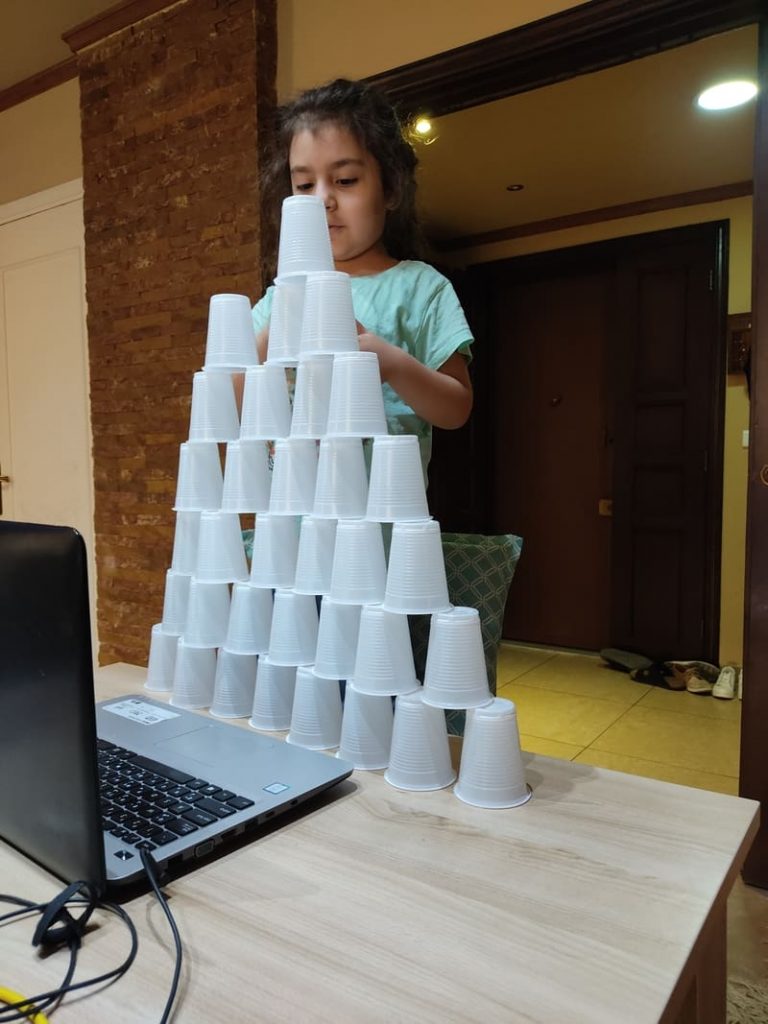 Safety First
Knowing she's home, safe, and healthy outweighs any other PRO I can talk about. And I think all mothers agree with this. With Coronavirus taking its toll around the world, the last thing we'd want is for our little kids to get sick. And no matter how cautious the school is, there's no place safer than home now!
Recovering from Distance Learning
It is possible that I find distance learning more enjoyable than other moms because Sally is not a very difficult child to deal with. And because so far I only have HER learning online. But still, there are days when I feel I need to do something for myself. So what can we do to recover from a long day of distance learning?
Caffeinate! Double the dose if you have to
Workout! This advice is overused, but as little as 10 to 15 minutes workout can do wonders for your mental health! I learned that first hand.
Take a nap when the classes are over
Indulge in a delicious awesome meal or snack. Don't share it with the kids. It's yours only.
Make the time OFF valuable. Try doing some indoor activities even if it's just playing with playdough to restore your relationship with your child. A relationship distance learning can surely break if you're not careful.
Finally, 

Always remember that these are trying times, and they're as difficult for your kids as they are for you. So take it easy on them, and make it your goal to get out of this experience with the least emotional and psychological damage. And an honest final opinion, distance learning was always meant to be a THING, COVID-19 just speeded things up a few years. So we might as well get used to it!